Sherese's Christmas Single
The video for Sherese's "Happy Christmas Mama" has just been uploaded to YouTube.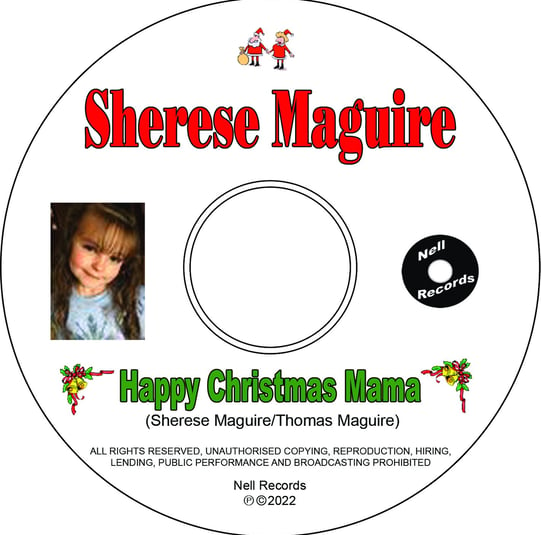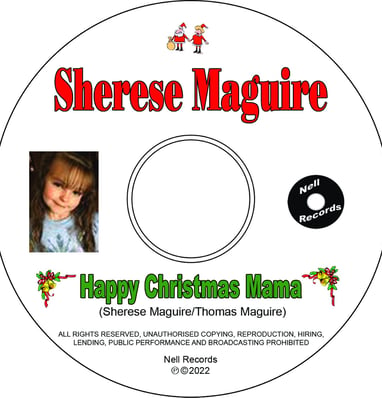 "Happy Christmas Mama"
Last Christmas, Fhiona Ennis (Maguire) received a very special present from her then 8 year old daughter.
Earlier that year, Sherese secretly revealed to her dad (Thomas Maguire) that she had an idea for a Christmas present for her mum and went on to explain that she had written a song for her entitled "Happy Christmas Mama"!
Together with her dad they sneakily kicked the song into touch over the following weeks, followed by an undercover visit to their home studio for a quick demo recording while Fhiona attended a Christmas party!
On Christmas morning 2021 after opening her own presents from Santa , Sherese excitedly handed her mum the specially wrapped CD containing the song. When Fhiona opened the package she couldn't understand why Sherese was giving her a CD but under closer inspection she realised that it had Sherese's name on it!
After a quick interrogation and explanation, the hunt was on for the nearest CD player which happened to be in the car! Out they trundled in the lashing rain in their pyjamas and proceeded to insert the CD.
Fhiona was overwhelmed by what she heard over the speakers so much that she was brought to tears, it was probably the best Christmas present she had ever received!
This year Thomas and Fhiona have decided to share the song with the greater public and have brushed up the original demo and added their own vocal harmonies.
Sherese's debut single "Happy Christmas Mama" is released to all radio stations today Tue 29th Nov and we would all greatly appreciate your requests for it to your local country music station of choice.
Thank you in advance.
Watch it here..................
#Christmas #ChristmasSong #ChristmasMusic #CountryMusic #countrychristmas